While Parallel Wines is based in Napa Valley, we also love to travel!
We are frequently being hosted in private homes, restaurants and country clubs for wine dinners and receptions; put on our own parties and events; and participate in fundraisers across the country. Recent trips have included stops in Chicago, IL; Davenport, IA; Southern CA; Atlanta, GA; Boston, MA, and Philadelphia, PA.
If you'd like to host Parallel Wines for a wine event, please contact Adrienne D.A. Smith, General Manager / Partner, at (707) 486-1100 or adrienne@parallelwines.com.

---
MARCH
Red, White & Snow
March 1-4
Park City, Utah
redwhiteandsnow.org
Red, White & Snow is a weekend-long premier wine, culinary and ski event held in Park City, Utah to benefit the National Ability Center. This event assembles the finest chefs and wine makers together to celebrate the best in culinary delights and fine wines. For 19 years, this incredible event has been building a beautiful community of foodies and wine lovers whose generosity continues to change lives and create opportunities for everyone to enjoy outdoor recreation.
Parallel Wines will be pouring at the Uncorked Reception on Thursday, March 2 and will be featured as one of the Vintner Dinners on Friday, March 3.

High Museum Atlanta Wine Auction
March 22-25
Atlanta, Georgia
​highmuseumwine.org
For more than 30 years, the High Museum Atlanta Wine Auction has been the ultimate party with a purpose in Atlanta! Raising more than $37 million over the years, proceeds from the Auction are a vital part of the Museum's exhibition and education plan, helping to make special exhibitions possible. The funds raised also provide dynamic youth educational programs which draw more than 60,000 schoolchildren to the High each year.
Parallel Wines will be featured as one of the Winemaker Dinners on Thursday, March 23 with vintner partner, Ellman Family Vineyards, will be pouring at Uncorked! on Friday, March 24 and part of an Atelier Melka Auction Lot along with Lithology, Sosie Wines, Skipstone Estate, Westwood Estate and Zakin Estate.

---
MAY
Parallel Wines Spring Bud Break Party
May 6
Saint Helena, California
Each spring to celebrate the new grape growing year, we host a party at our winemaking and hospitality home in Napa Valley, Brasswood - and you are invited!
We will sample the pre-release of our limited production 2021 Russian River Chardonnay as well as Current Release and Library Collection Vintages of Napa Valley Cabernet Sauvignon paired alongside some delicious appetizers from the Brasswood Kitchen.
TICKET INFORMATION
Tickets are $150 per person, 10% of which will be donated to the Vine Trail Napa Valley. We will also accept donations at the registration table on the day of the event.
Wine Club Members receive a limited number of complimenarty tickets as follows:
Double Black Diamond Wine Club Members: 4 complimentary tickets
Black Diamond Wine Club Members: 2 complimentary tickets
First Tracks Wine Club Members: 1 complimentary ticket
Please note complimentary tickets are not transferable. The deadline to buy tickets or for Wine Club Member RSVP is Saturday, April 29th or when sold out. We have limited outdoor space!

California Winemasters
May 20
Burbank, California
cawinemasters.org
This extraordinary event offers guests the chance to taste dishes and wines from top wineries and renowned culinary chefs. "Winemasters" has raised more than $34 million in support of the mission of the Cystic Fibrosis Foundation. The mission of the Cystic Fibrosis Foundation is to cure cystic fibrosis and to provide all people with CF the opportunity to lead long, fulfilling lives by funding research and drug development, partnering with the CF community, and advancing high-quality, specialized care.
Parallel Wines will be pouring at the event and featured in a Live Auction Lot.

---
JUNE
Collective Napa Valley
Together Again Weekend: Barrel Auction
June 3
Napa Valley, California
collectivenapavalley.org/events
We will be thiefing from a barrel of our 2022 Napa Valley Cabernet Sauvignon to help raise money for Collective Napa Valley initiatives. Last year, our participation in Collective Napa Valley helped raised $1.5 million for youth mental health in Napa Valley.

---
HEADING TO FRANCE?
Look up our friend Sebastien Changart at 1-2-3 VINS in St Emilion (storefront picture below). A great way to sample the best wines of the region and get great recommendations for exploring the area - 5 Rue de la Porte Bouqueyre.

P.S. This is our Winemaker Philippe Melka's home town!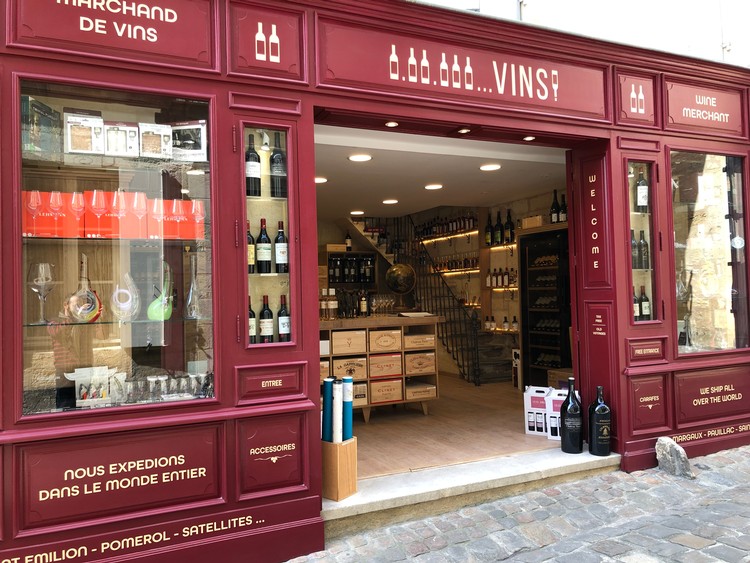 Wishing Parallel Wines would come to your town? Contact our General Manager / Partner, Adrienne Smith, at (707) 486-1100 or adrienne@parallelwines.com so we add your location to a future road trip.