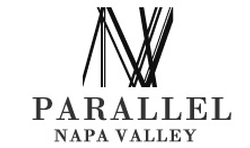 DRAFT DRAFT DRAFT
This year, while we are disappointed we cannot all gather in person for our Annual Harvest Party in Park City, Utah to celebrate harvest and the release of our 2017 vintage of Black Diamond Reserve, that won't stop the festivities!
The 2017 Black Diamond Reserve is named "Eclipse" for a Black Diamond ski run at Valle Nevado Ski Resort, Santiago, Chile. It was actually named by the Partners of Parallel Wines.
Since we have no official winner of that year's "Name the Vintage Contest," and therefore no one to present the etched, hand-painted 3L bottle of "Eclipse" to...we've decided to raffle it off!
We will release the 2017 Black Diamond Reserve Napa Valley Cabernet Sauvignon "Eclipse" on Monday, October 12th to Black Diamond and Double Black Diamond Wine Club Members, and then publicly on Tuesday, October 13th.
Buy your raffle tickets, get your bottles of 2017 Black Diamond Reserve, and then meet us online on Saturday, October 24th at 5:00PM PST / 8:00PM EST to toast with the release and see who the lucky winner of the etched 3L is!
Raffle Tickets: $150 each
**100% of the proceeds from the Black Diamond 2020 Harvest Party Raffle to support Napa Valley Vintners' XYZ Fund.**
Black Diamond Wine Club Members receive 2 complimentary Raffle Tickets.
Double Black Diamond Wine Club Members receive 4 complimentary Raffle Tickets.
There is no maximum on the number of raffle tickets you can purchase!