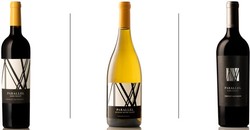 We would like to invite you to take home our three highly-rated Current Release wines in this special all-inclusive offering.
You can read more about each vintage by clicking the live links above.
In this special package, we would be pleased to ship you one bottle of each wine, upgraded complimentary to Temperature-Controlled shipping with a Cold Pack, for $450 - inclusive of tax and shipping.
And because we can't wait to see you, this offering also includes two (2) complimentary Apres Wine Tastings in Napa Valley that you can utilize on your next trip out west. We look forward to sharing our wines with you and seeing you in Napa Valley soon!