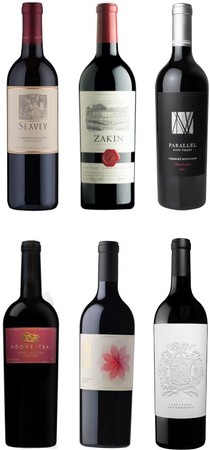 The Limited Library Collection - ONLY 24 COLLECTIONS AVAILABLE!
2015 Alejandro Bulgheroni Estate Cabernet Sauvignon
2009 Dana Estates ONDA Cabernet Sauvignon
2015 Moone-Tsai Howell Mountain Blend
2012 Seavey Cabernet Sauvignon
2015 Zakin Estate Cabernet Sauvignon
The Melka Vintner Holiday Collections are available for purchase through Saturday, November 14th only. Bottles will begin shipping on Monday, November 16th for arrival by Wednesday, November 25th - in time for the Thanksgiving Table. All prices are inclusive of wine, tax, and shipping. Unfortunately, we are not able to offer discounts on these collections.